THE BATHS CANISTRO OF L'AQUILA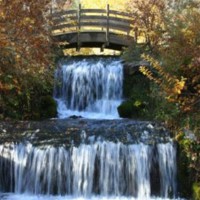 Canistro, common in the province of L'Aquila, is known for:

the baths
its oligomineral water
for the chestnuts from which Roscetta chestnut comes from the Roveto valley
for the La Sponga Park.
The La Sponga Park is about 1000 meters above sea level. is surrounded by greenery with its wild nature, its natural waterfalls and the two artificial ponds. The waters flow over rocks excavated over the centuries and immersed in the green of Val Roveto.

The spas, the waters with magnesium, the hole... flow from the source of Santa Croce at an altitude of about 750 meters s.l.m..
The waters are bottled and are particularly well-filtered due to the limestone rock of the Simbruini-Ernici Mountains and the Abruzzo National Park. They are indicated as
remedy for liver, gastrointestinal, biliary, female genital system and also allergies, gout, diabetes, and obesity.



THE BATHS CANISTRO OF L'AQUILA
Informazioni article by:
REDAZIONE, Pisa